BMS Matrix Therapy – from sports medicine to a global therapy application.
The body is a very complex and multifaceted system, so only researching it's facts in isolation as with current medical science methodology, how can we treat very complex multifaceted problems?
Therefore, is it reasonable to completely ignore the dynamic control and support provided by the ECM, fascia and musculature?
BMS Matrix - a totally systematic approach
Regeneration through movement & rhythm of muscles with Matrix Therapy
Applying BMS Matrix therapy you can influence the whole cellular environment in relation to the cell – the Extracellular Matrix (ECM)
This ECM space accounts for around 30% of your whole body volume, therefore it can be regarded as the largest bodily "Organ" however, it has largely been ignored and disregarded so consequently has insufficient importance and understanding within current therapies.
Our extracellular BMS matrix therapy optimises long-term overall bodily health, rather than masking a problem or only achieving a temporarily improved state as is often the case in other therapies.
BMS matrix therapy offers a new horizon in therapy practice with a totally systematic approach.
Read More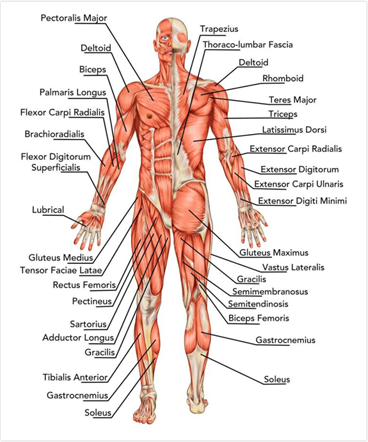 Matrix Therapy
Regeneration through movement & rhythm of muscles with Matrix Therapy
Secretly developed in the 1960's in what was then the DDR (East Germany) to enable their elite athletes to train more effectively, rehabilitate quicker, recover faster, perform better and ultimately win!
Today its therapeutic power is not just available to the worlds elite athletes, it's now available to everyone.
BMS Matrix Therapy can effectively alleviate pain, increase strength along with flexibility and improve healing times.
Therapy concept
Read more
Video microscopy clearly demonstrates what can happen when an effective evidence based therapy
like BMS Matrix therapy is applied and how it can work to improve your microcirculation and overall health.
BMS Matrix Therapy Products
Medical Products
Leading the way in regeneration, regulation and repair with BMS Matrix Therapy applying the correct Rhythm back into the cells.
Extrazell products can help if you suffer from Arthritis, repetitive strain injuries, back pain, reduced mobility, MS, tension, stress, varicose veins, poor circulation, sciatica, fibromyalgia, sports injuries, general aches and pains, overall tiredness, the list is almost endless.
Veterinary / Equine Products
Alleviate pain, improve strength, flexibility, joint ROM, and aid in tissue healing via BMS Matrix Therapy.
See it in action
Order Products
Purchase a Matrix Therapy device which imparts regeneration through movement & rhythm of the muscles
Contact us today and discover just how cost effective it actually is!
Contact us to purchase your BMS Matrix Therapy Machine.
Therapy products for Medical – Home Use – Veterinary / Equine
Medical device for the amazing price of only £3750.00 exVAT (UK only)
Includes free shipping* and free training*
VAT Exemption
Our prices include VAT. If you're purchasing Extrazell medical devices for yourself or someone who is chronically sick or disabled, you may be eligible for VAT exemption.
Order Now
BMS Matrix are the sole UK distrubitors of Extrazell products.
About BMS & Matrix Therapy
The development of biomechanical stimulation treatment is based on continuous clinical studies as well as both scientific and academic research about the vital functions of the micro-circulation and Extra-Cellular Matrix (ECM) in conjunction with its relationship to the physiological rhythmic vibrations of human muscle cells. The BMS Matrix Therapy is applied via the specific Rhythm of the oscillating resonator head of the BMS device which imparts these correct frequencies back into the cells so the micro-circulation and ECM can function correctly.
Therapy Info
The Matrix
Recent Posts
23 May , 2019
Address :
BMS Matrix Limited
Registered office -
71-75 Shelton Street
Covent Garden
London
England
WC2H 9JQ